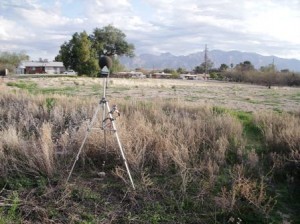 Acoustical testing in the outdoor environment may be required for a variety of reasons. The results of environmental acoustical testing can be used for:
Baseline data for noise impact studies
Documentation of predevelopment background noise conditions
Diagnosis of acoustic emissions from existing sites
Design of noise barriers and other mitigation measures
Quantifying the improvement in acoustic emissions due to mitigation
Determining compliance with codes and standards
Determining compatible land use
Accurate assessment of existing background noise levels can make a significant difference in the cost of a project as they provide the basis for determining the extent of mitigation required and what frequency range it must be effective over.
Applications
General applications that may require acoustical testing include:
Planning and approval of new projects
Acquiring a zoning variance
Assessing the community impact of new and existing sites
The design of effective noise mitigation
Presentation of the projected effect of noise mitigation measures
Services We Offer
Spendiarian & Willis provide a variety of environmental acoustics testing services including:
Noise surveys and monitoring
Sound source identification
Sound source characterization and power measurement for use in acoustical simulations
Testing for code and standards compliance
Spendiarian & Willis utilizes programmable data acquisition systems and advanced postprocessing techniques to test to any acoustical code or standard required for an application.
Contact us with your project details for further information.